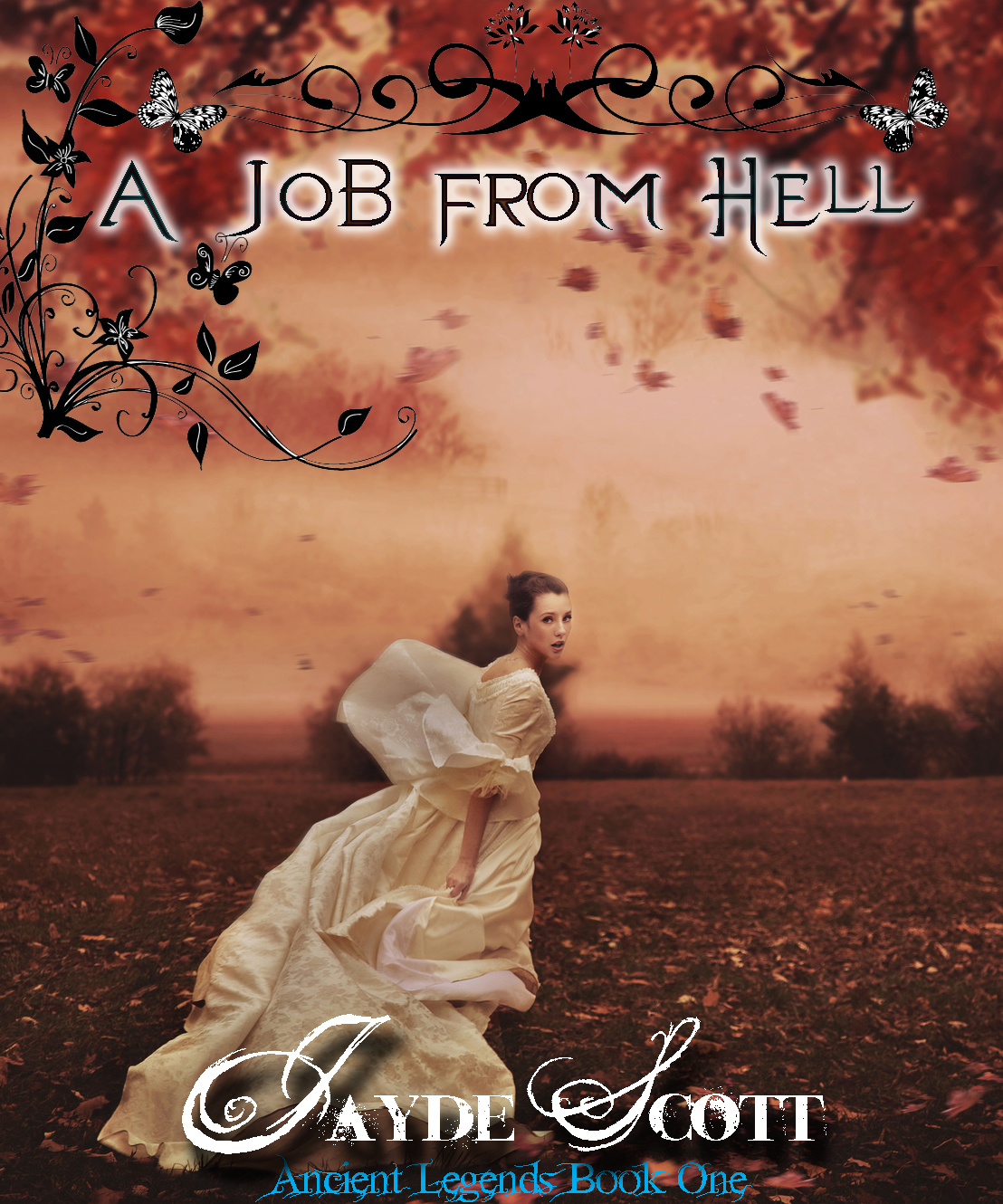 Several weeks ago, a young author from London, Jayde Scott, emailed and asked me to review her ebook, A Job From Hell.  She sent the link to her Smashwords page, which can serve as a model of how to present an ebook; the cover, description, and the montage of images and music in the trailer are very professional and lend a clear sense of what the book is about.  Have a look:  http://www.smashwords.com/books/view/56864
A Job From Hell is a paranormal romance featuring vampires, but what separates it from similar stories is the tongue in cheek tone set by the protagonist, seventeen-year-old, Amber, who takes a summer housekeeping job on a  remote estate in Scotland where the cab driver will not take her after dark – not a promising omen, but Amber needs the money for college.  Amber is a teenage Bridget Jones and a refreshing change from so many breathlessly serious YA heroines who are princess material and/or destined to save the world.
Amber stumbles all over herself when she meets her new boss, the hunky Aidan, who never appears by day, but before she can puzzle out what that means, she accidentally wins a competition for otherworld creatures, held only once every five-hundred years.  The prize, five hundred years of second sight and the ability to see the dead, is nothing she wants but also proves to be nothing she can give back, even when legions of other supernatural creatures take an unwanted interest in her.  It is shocking enough when Aidan, leader of the local vampire clan, informs Amber that she is destined to be his mate for eternity, and only gets worse when the Shadows, sworn enemies of vampires, spirit Amber away to their hidden lair and tell her she will have to stay there.
More than the various thrills and chills, it was the cast of characters who kept me turning the pages.  In addition to Amber, we have Kieran, who is Aidan's snarky brother and drives his SUV like a maniac.  There is Angel, a lonely Shadow who wants to be Ambers BFF, and my favorite, the delightfully irreverent  Cassandra, who is Lucifer's daughter and notorious for her hellishly bad fashion sense.
The one major character who didn't quite fit the Buffy-like tone of the story was Aidan.  Although he was "turned" into a vampire at 18, he's had five hundred years of living experience, and I found myself wanting a bit more reserve or wisdom from him, something to set him a little apart from "the gang."  Even so, it was the gang that made A Job From Hell appealing, and now that I'm done, I find I miss them.  No fear on that score, however, as this is just the first title in Ms. Scott's Ancient Legends, series.  A Smashwords reviewer says the next book is due out June 1, and at a cost of $0.99, you can hardly go wrong.